Our usage dashboard has been released this year, as this is one of the most desired feature of our users on our API service.
We are pleased to announce an update on this Dashboard, this is an additional feature requested from our users.
text data is shown
It is nice to have your logs and usage data in visualized chart. But it is always nice to see some text data beside it. Our update this time is to show the figures of SMS sending status, as well as the credits used by each API user.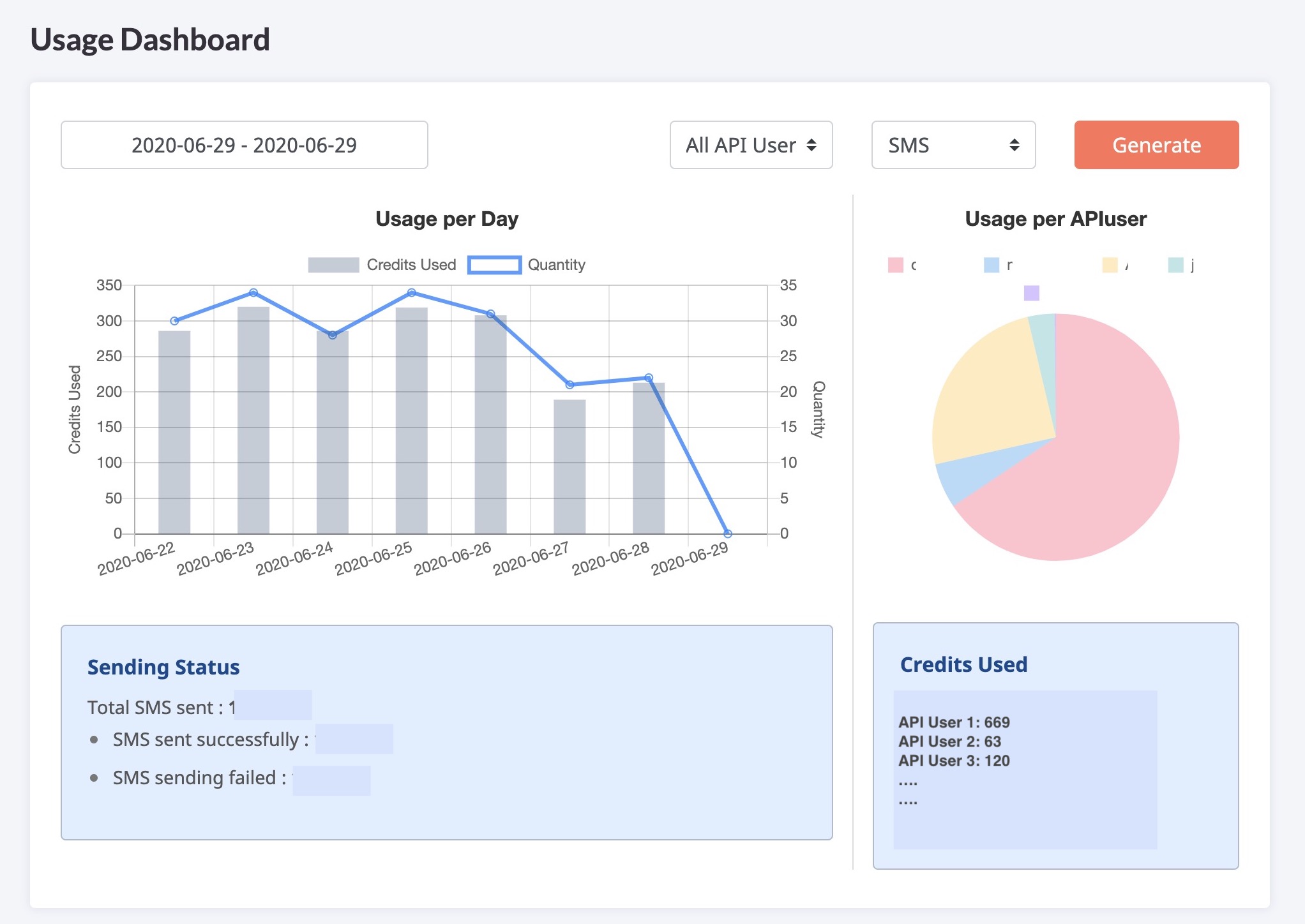 Please visit Usage Dashboard from the side menu after log into your account to find this change, and make sure to contact us for any questions.
do you have any wish on Xoxzo?
keizoku kaizen is one of our policy and we believe that it often comes with users' wishes. Please contact us with what you think would make our service better, we will be happy to hear from you.