WFH Series: Episode 1, Part 2
Continuing from Part 1, we'll go to the working setup of another four members of our team.
Our Working Setup
Some of us have started beefing up our workstation setup at home. Here is a sneak peek of how they look like:
Arthur and Zaki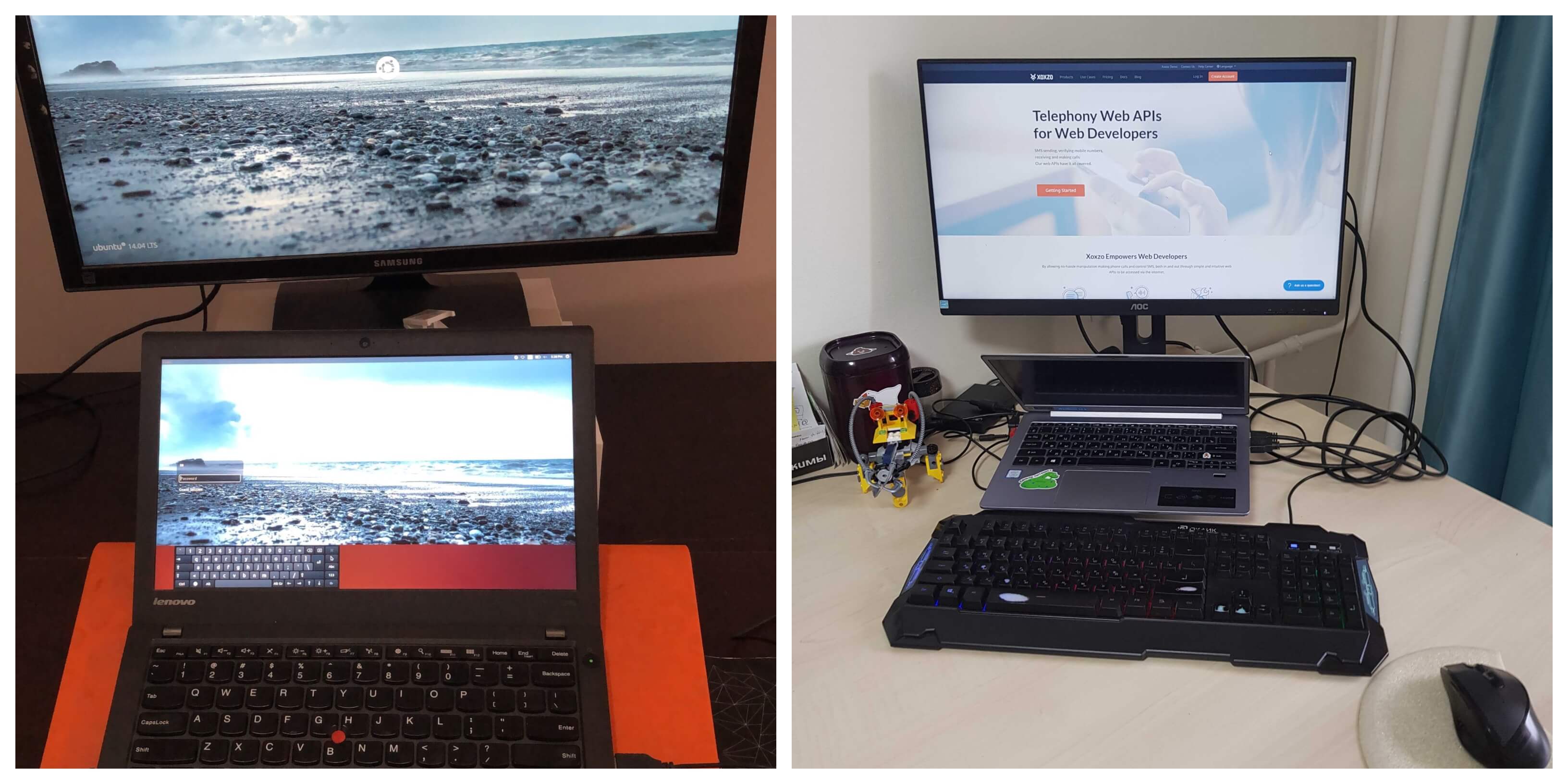 Zaki's (L) and Arthur's (R) setups
Comment by Zaki explaining his setup:
Mainly I turn off my laptop monitor and only using the external monitor. I use a simple laptop stand and it makes me better on typing. I also use a USB mouse which makes it easier for moving the cursor.
Comment by Arthur:
I use only one display, usually external monitor, because it's big enough to work comfortably. I like to keep my table clean, without anything on it distracting my attention. I use a laptop when I want to move to another place, or when I have a video conference.
Jeong and Fathur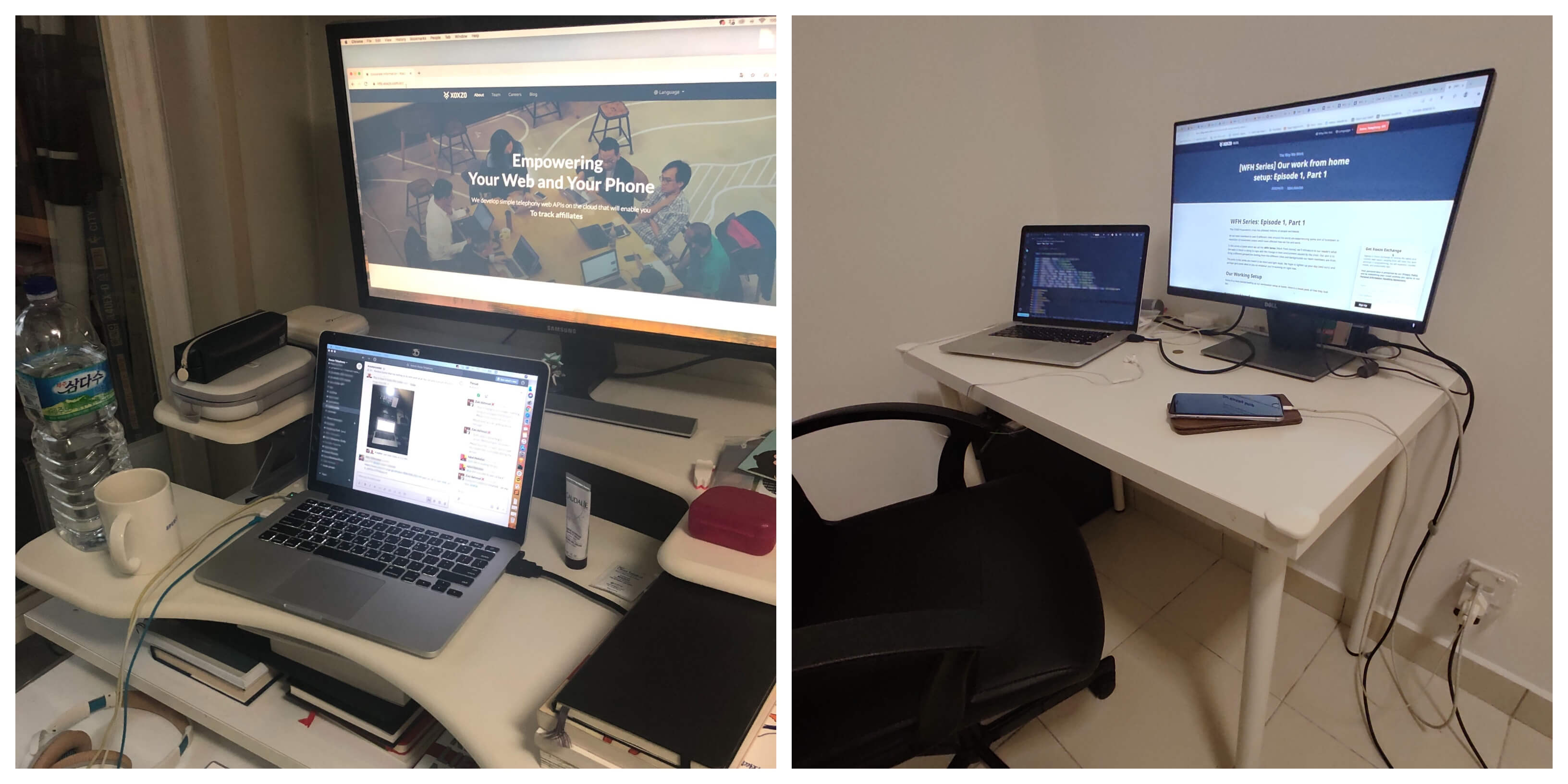 Jeong's (L) and Fathur's (R) setups
Jeong comments on her setup:
I'm using a standing desk and external monitor to help with my posture, but I've never used the standing desk for standing! The extra screen lets me easily check my design outcome while I'm writing code with the other screen.
Comment by Fathur explaining his setup:
I prefer ample space for hand rest. Coding mainly done at Macbook because of the sharpness of Retina screen, and secondary monitor serves as the preview. I can only work properly when I have a proper desk and chair available.
That's it from four more of our team members. We'll continue with the series in our last part with more examples from the rest of our team.