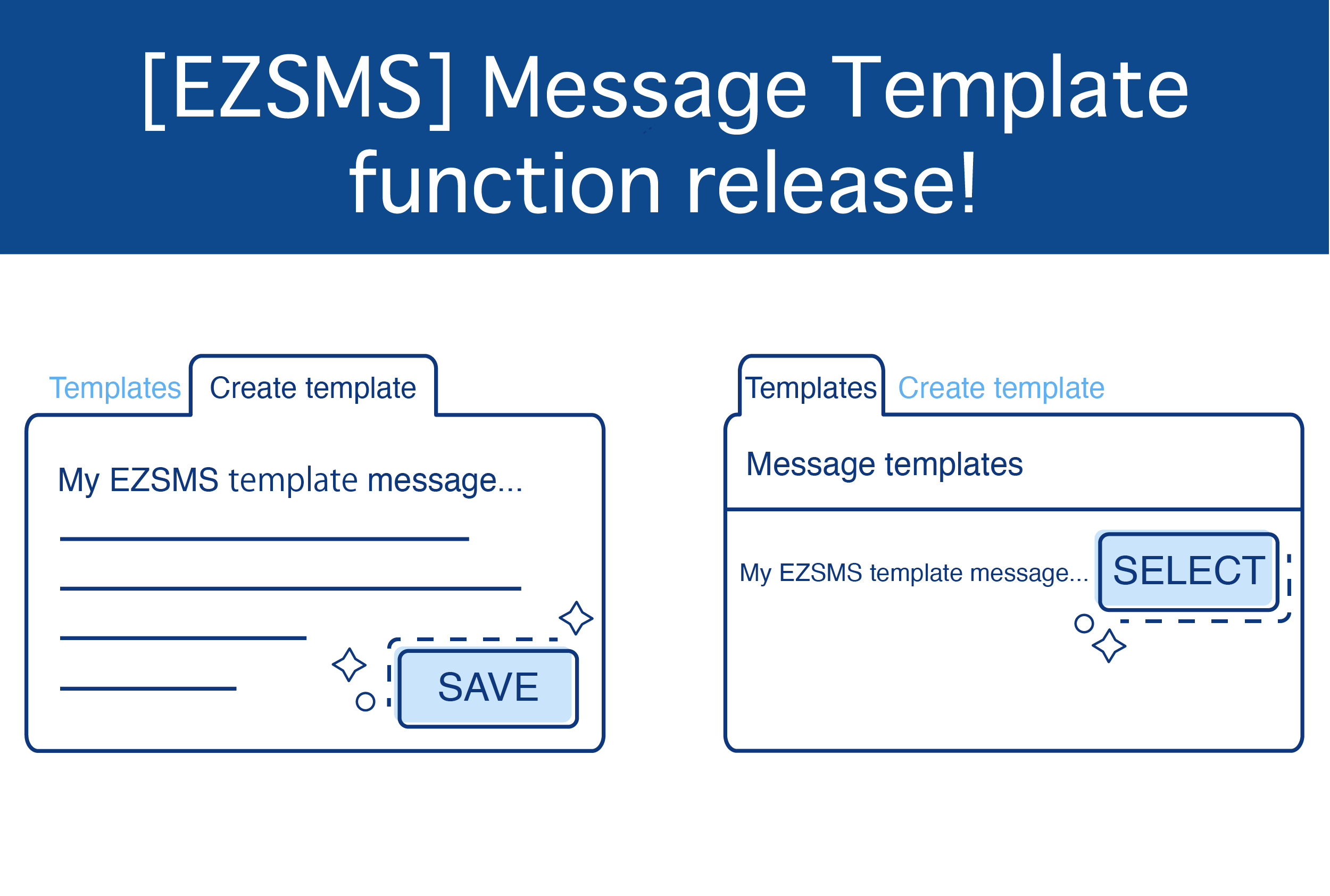 On September 12, 2023, SMS delivery service EZSMS released a new feature Message Template.
You can create and save templates, or save any message you are about to send as a template by clicking a single checkbox. To use it, just select a message from the list and click the Select button. Please use this to improve the efficiency of your sending work.
For detailed usage information, please refer to here.
For any questions, please feel free to contact Help Desk.